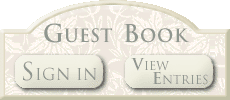 This is the new communications page of the 

HullNantasket web site.

Your comments are welcome. Please sign in.

This page was last updated on: January 29, 2022





To print this form

put your cursor over

it and right click your 

mouse (unless you are

a lefty and have your

mouse set up for that).

After you right click

do a SAVE AS and

save the file. Then you 

can print all the copies

you like.

Blizzard of '78 25th Anniversary Exhibit

Exhibit Opened Saturday February 8, 2003 

Hull Lifesaving Museum

(781) 925-5433

Slide Presentation and Book Signing at 1 PM

Chris Haraden

Author of

Storm of the Century:

New England's Great Blizzard of '78

This exhibit ran through June 2003

This is the bottom of the Guest Page

Chris Haraden with a copy of his new book "Storm of the Century" at the Hull Lifesaving Museum

 Copyright © 2000-2004 Bruce E. Simons. All rights reserved.